Headlamp Sensor Headlight Flashlight
Last Minute - Sale end in
Description
Headlamp Sensor Headlight Flashlight
Increased Light, More Productivity. 
No more struggling with hand-held flashlights ever again! 
The durable, Sensor Headlight shines for an angle of 230 degrees, illuminating up to 600 feet in any darkness. It's so light, you'll forget it's on. The incomparable design provides hands free convenience while sustaining exceptional petitors durability.
                                                                                    ✔️  230° Wide Angle LED Beam
                                                                                    ✔️ Wave Sensor 
                                                                                    ✔️ Max Output 350 Lumens 
                                                                                    ✔️ Dimmable Side & Front Light 
                                                                                    ✔️ No-Bounce Design 
                                                                                    ✔️ Adjustable Headband 
                                                                                    ✔️ Rechargeable via USB Type C 
                                                                                    ✔️ 3 Hours On High, 8 Hours On Low 
                                                                                    ✔️ IPX4 Waterproof 
                                                                                    ✔️ Type-C Cable Included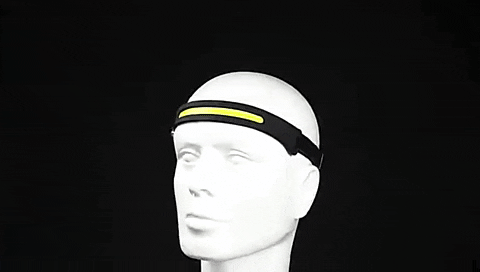 When you're passionate about woodworking, handy work, or construction and home repairs – the Sensor Headlight is perfect for you! It's wide viewing angle allows it to be used in all kinds of situations so that dark areas are well lit. Its versatile ergonomic design means it's great for outdoor activities too like camping trips and fishing expenditions too. 
WHAT MAKES HEADLAMP SENSOR DIFFERENT
🔆 ✅ 230° LED Wide Illumination
Powered by COB LED that delivers 350 Lumens in high settings for maximum illumination.
The wide viewing angle allows for all kinds of situation, ensuring you get the best light coverage in dark areas with impeccable flood light. Ensuring your safety like never before.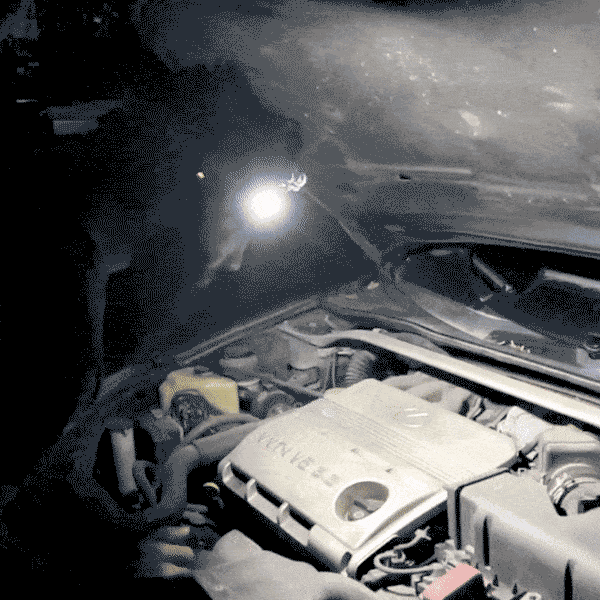 👋 ✅ WAVE SENSOR
Easily control the lights by waving your hand around the sensor. In addition, the wide beam design allows for bright continuous light coverage. This will eliminate the need to constantly adjust your headlamp to illuminate different areas.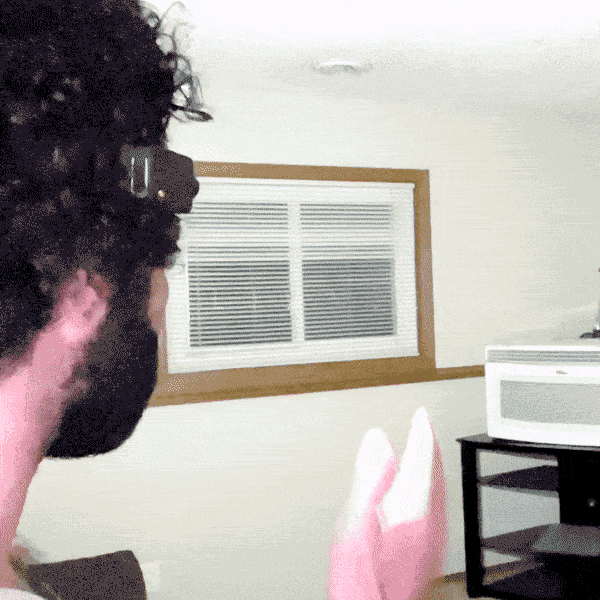 🔦 ✅ 5 LIGHT MODES
5 Light modes wide beam adopts COB: strong light and low light. Long press for two seconds to strobe. Super bright headlamp can adjust the brightness according to your lighting needs. 
💦 ✅ IPX4 Waterproof 
The waterproof version IPX4 can be easily handled even in bad weather conditions.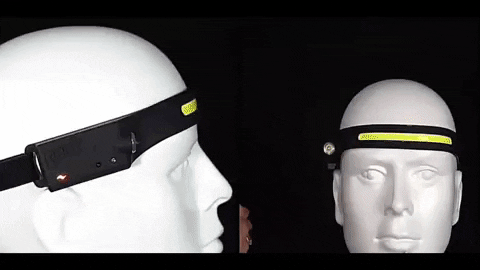 🏃 ✅ MINIMALISTIC DESIGN
A sleek design that our users love. It's low profile, comfortable, and lightweight while providing extremely powerful light and features to ensure the best night adventure lighting experience.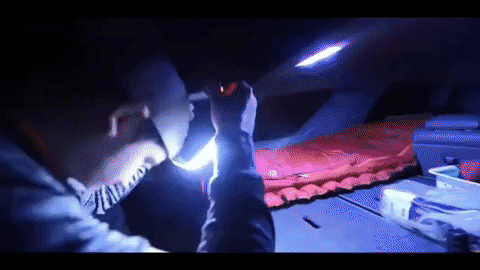 ⚡ ✅ USB TYPE-C COMPATIBLE 
Headlamp Sensor charges with lighting speed via USB Type C connection. The brightest mode can last up to 3 hours of active light and 8 hours on low.
😍 ✅ ADJUSTABLE HEADBAND
A sleek and modern design that you will love. It's low profile, comfortable, and lightweight. The simple structure ensures a no-bounce experience for outdoor activities. 
SPECIFICATIONS: 
Running time: 2-3 hours

Charging time: 4 hours

Material: TPU+ABS+PC

Size: 310*32*31mm/12.2*1.26*1.2in

Weight: 101.8g

Color: Black

Accessories: Type-C data cable
PACKAGE: 
1 x Sensor Headlight

1 x Charging Cable
FREQUENLY ASKED QUESTIONS
1. I would loke to turn off the wave sensor, is tha possible?
– Yes, turning off the wave sensor is just one button away! You can easily activate or deactivate it.
2. Do I need to remove the batteries to charge them?
– No, the Sensor Headlight is USB Type C rechargeable. With that, Sensor Headlight battery is not replaceable. If you face any issues with your batteries, plase reach out to out support and we will do right by you.
3. How do I know if the battery is fully charged?
– Once fully charged the light on the side will go from red o green
4. Does the Sensor Headlight fit on hard hats?
– Yes, the adjistable headband can easily be adjusted to fit any hats, helmets and any head sizes.
5. The wide beam will blind everyone around me…
– When you are surrounded ny others, you can easily switch to the side beam feature for a narrowed light coverage. Don't forget both front and side lights are dimmable too.
6. Can I use the Sensor Headlight for outdoor activities such as jogging or cycling?
– Yes, the no-bounce design allows for a comfortable experience when taking part in any sport activies. Sensor Headlight would feel like it's part of your body instead of an external light source bouncing on your head.